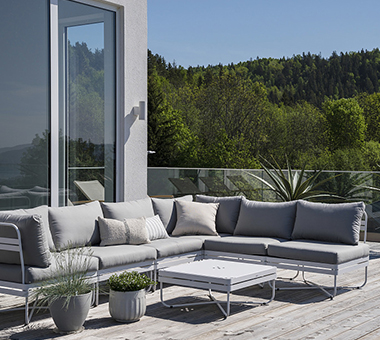 Rattan furniture is very easy to maintain, that is, need to stay away from heat, because the rattan material is a synthetic polyester resin products, high temperatures will cause the rattan to become soft, making rattan furniture lose its beauty. There is also no way to use things to collide, such as knives and scissors. After the scratch, it will not only affect the appearance, but it will also be difficult to recover.
If the skeleton is aluminum, then your usual maintenance can be cleaned with tap water and clean water, and then dry with a dry towel. If the skeleton is iron, do not rinse directly with fresh water, because it will easily rust and will affect the use of time.
When we use rattan furniture at ordinary times, we must also pay attention to the interface of rattan, and do not expose it. It is easy to deform.